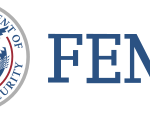 KBMW News
January 31st, 2019
Representatives from the Federal Emergency Management Agency (FEMA) will be hosting a Flood Map Information Open House at the Breckenridge Senior Citizens' Center, 225 5th St. S in Breckenridge, on February 20th, from 4 p.m. to 6 p.m.
The open house is meant to provide Wilkin County Residents with an opportunity to learn more about a recently completed Flood Insurance Study (FIS) and as well as upcoming Preliminary Flood Insurance Rate Maps (FIRMs). Present will be representatives from various local, state, and federal agencies to answer questions about residents' risk of flooding and how their property may be impacted.
Property owners, realtors, lenders, and insurance agents are urged to attend and take advantage of the opportunity to learn more about flood risk and hazard mitigation in the area.
Digital copies of the FIRMs and FIS report can be downloaded at www.fema.gov/preliminaryfloodhazarddata. More information can be obtained by contacting the FEMA News Desk at FEMA-R5-News-Desk@fema.dhs.gov.