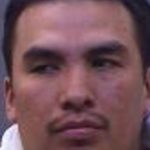 KBMW News
April 19th, 2018
Charges have been filed in Wilkin County District Court against 35-year-old Tracy Norman Brant of Breckenridge in the death of his 3-year-old son.
Breckenridge Police Chief Kris Karlgaard Brant tells KBMW news that Brant has been in custody at the Wilkin County Jail since April 10th on an unrelated warrant, and now faces one count of felony murder, three counts of third degree assault, and two counts of malicious punishment of a child.
The investigation remains active and ongoing.